Our Favorite Black Friday Deals Under $10, $20, and $30
Our Favorite Black Friday Deals Under $10, $20, and $30
By: Carolina Malis
Can you believe it's that time of the year already? The holidays are here and also… the sales!
With Black Friday and Cyber Monday around the corner we're ready to stock up some of our absolute essentials so we're well-stocked all season long,
and because there's no need to break the bank to take advantage of the deals,
here are some of our favorites gift - for yourself or your loved ones - under $10, $20, and $30!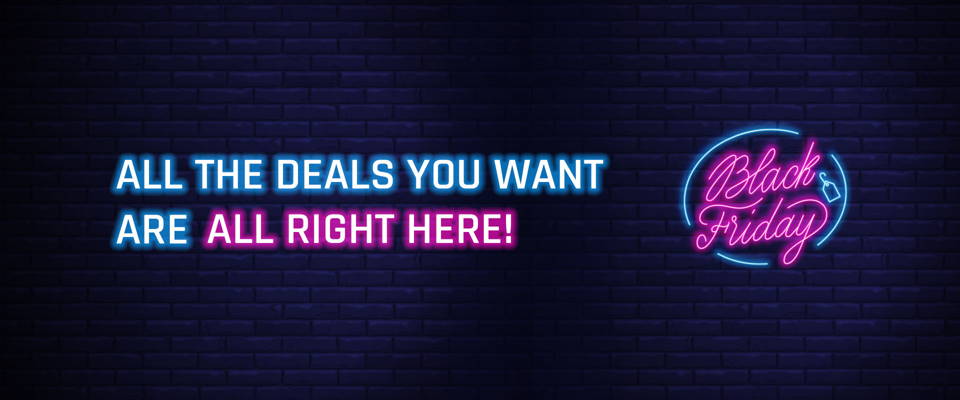 Extra Volume Curl Metal Maxicara + Extra Clear Eye Remover
This innovative no-brush type mascara is designed to coat and build every single lash even on the bottom
and the smaller corner of your eyes while the versatile remover is designed to whisk away from waterproof mascara to strong makeup, never irritating your eyes.
A-Clear Aid Soothing Spot Kit + Spot Ampoule
An intensive spot kit that helps keep troubled areas clean while controlling sebum production for fresh and healthy skin and targeting blemishes.
Bio-Peel Gauze Peeling Wine (8 Pads Pack)
Soaked in a wine serum containing potent antioxidants like Resveratrol;
these convenient cotton gauze peeling pads will leave your skin looking smoother, brighter, tighter, and healthier.
Your daily glass of wine in a jar without the calories!
UNDER $20
Real Fresh Foam Cleanser Green Tea
The foaming cleanser contains fermented green tea extracts and green tea water to help soothe sensitive and dry skin.
Cleanser effectively removes makeup, dirt, and sweat from the skin without stripping it of natural oils.
Bio-Peel Gauze Peeling Lemon
Vitamin C-enriched 2-step exfoliator reveals brighter and smoother skin without any harsh scrubbing.
This set contains 30 single-use exfoliating pads soaked in a serum formulated with niacinamide, lemon, lemongrass, orange, mulberry,
and papaya extracts which buff away dead skin cells and impurities as it delivers moisture to the skin while also revealing a brighter, smoother complexion.
Vita Duo Day Night Cream
Multipurpose cream comes infused with a day cream formula containing green tea extracts and Vitamin C to soothe and brighten skin.
While its night cream formula is infused with lavender extracts and Vitamin E to nourish and calm skin.
UNDER $30
Real Ferment Micro Essence
Formulated with Bifida ferment lysate, saccharomyces ferment filtrate, Betula alba juice, rice ferment filtrate,
and aspergillus ferment, this hydrating essence delivers instant moisture to brighten skin,
making it smooth and supple. Use as the last step of skincare.
Real Vita C Serum
Enriched with 22% of sodium ascorbyl phosphate and niacinamide, this potent serum removes blemishes, brightens dull skin tone,
and nourishes tired skin to reveal a healthy-looking complexion.
Also contains collagen and hyaluronic acid for moisturizing and smoothing effects, as well as citrus fruit extracts to revitalize skin.
After cleansing, apply the product onto the face and neck area and spread gently for better absorption.
Day-Light Protection Airy Sunscreen SPF 50 + Broad Spectrum
This lightweight sunscreen provides intensive defense against UV rays while evening out skin tone,
leaving a brighter skin appearance. Contains 20 types of plant extracts, Damask Rose, Aloe Vera, Coptis Chinensis Root Extract, etc.
that soothes, moisturizes, and controls sebum even under harsh sunlight.